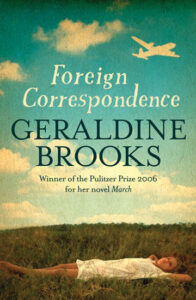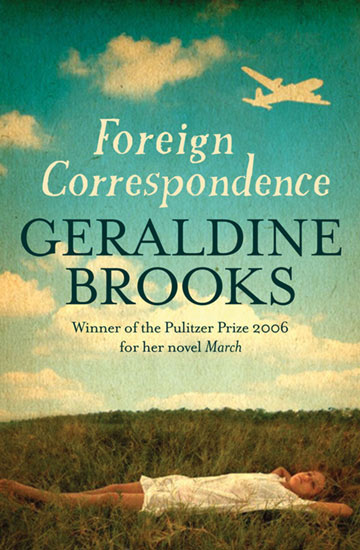 In her memoir, Foreign Correspondence, we see how author Geraldine Brooks rebels against and then embraces her secure and rooted upbringing in suburban Sydney, Australia. Brooks becomes a foreign correspondent who travels from war zone to famine and finally arrives at a deeper understanding of the value of family, home, and stability in every person's life. She tells that story in a way that carries her distinct stamp: she looks at the lives of others.
Throughout her childhood in the turbulent 1960s and 1970s (turbulent almost everywhere but Australia it seemed to a young Brooks) she corresponded with pen pals around the world. More than twenty years later, Brooks is surprised to find that her father has saved those letters. After reading them, she wonders what became of those childhood correspondents, and she decides to find out.
Traveling from Maplewood, New Jersey, to Nazareth, Israel, to St. Martin de la Brasque, France, to a New York City nightclub, Brooks tracks down her pen pals. While doing so she hears stories that cross latitudes and include tales of conscription, anorexia nervosa, peace, security, death, provincialism, and family. She also learns that she and her former correspondents, all grown up now, want many of the same things, and most have little to do with the excitement that she craved when she was a young girl.
As Brooks writes of her former pen pals, "[O]ne of them is dead, one is famous, one has survived wars, one overcome prejudice. And of all of them, it is Janine, living undramatically in the narrow circumference of her tiny village, whose life now seems to me most enviable."